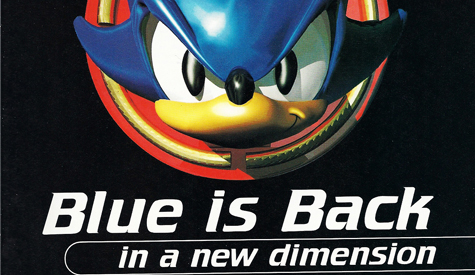 Sega has announced that a 3D remake of the original Sonic the Hedgehog will be released on the Japanese 3DS eShop next week.  Like 3D Hang-On and 3D Space Harrier before it, 3D Sonic the Hedgehog takes the classic 16-bit game and adds the option for 3D stereoscopic visuals. In addition to those 3D visuals, they've also added the spin-dash ability, save states and the option to emulate the look of a 90's CRT TV.
The game will launch for 600 Yen but unfortunately there's still no word of a Western release for any of these 3D Sega remakes.
Do you think we'll start seeing any of these Japanese eShop releases  in the West? Would you be picking any up if they were available? What other games would you like to see in this 3D series?
[Source: VG247]