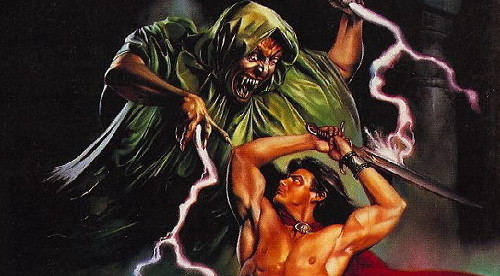 The reveal of Sonic: Lost World may be the hottest story coming out of Sega's recently announced collaboration with Nintendo, but in the meantime another promise is finally being fulfilled: more Game Gear games on the 3DS.
Other than the previously outed Sonic Labyrinth, Nintendo's handheld will also be getting Crystal Warriors, Columns, Sonic Blast, Sonic the Hedgehog, Sonic 2, Dr. Robotnik's Mean Bean Machine, Defenders of the Oasis, Tails Adventure, Shining Force II: Sword of Hayja, Sonic Drift 2, G-Loc Air Battle, and Vampire: Master of Darkness. That's 13 titles in all. Hallelujah.
Even without any specific release info, this news is cause for celebration. Sega's months-long silence led many of us to assume that the company had moved on from Game Gear rereleases, so the announcement of 13 games all at once is a pleasant surprise indeed. Just the prospect of playing Defenders of the Oasis and Sword of Hayja have me grinning like an idiot.
[Source: Destructoid]