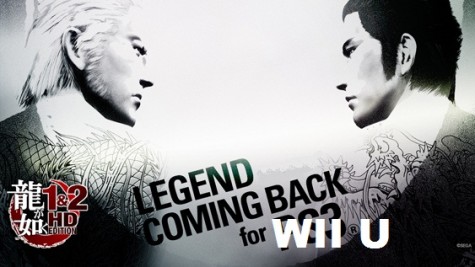 The Nintendo/Sega announcements just keep on coming, with the latest news revealing that last year's Yakuza 1 & 2 HD is now coming to the Wii U in Japan. Of course, this means the addition of some new Wii U-exclusive features, including off-TV play.
This announcement comes as quite the shock, as Team Yakuza's long-running crime saga has remained a Sony exclusive ever since its inception on the PS2. Could this mean we'll be seeing a Wii U version of Yakuza 5 somewhere down the line? I friggin' hope so.
Of course, there has been no word of any intention to bring Yakuza 1 & 2 HD to the US. Still, let's hope that Sega's new partnership with Nintendo will put some extra fire behind the push for localization.
[Source: Siliconera]