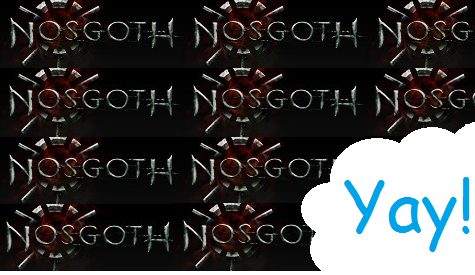 "War for Nosgoth" appeared numerous times in the patch notes of a AMD Catalyst 13.5 driver update. Additionally, an entry in Valve's Steam database titled simply "Nosgoth" has appeared along with the tiny logo seen above.
Fans of the Legacy of Kain series will immediately recognise "Nosgoth" as the name of the dark, gothic land in which the once prevalent series was based, with its treacherous remains being being the setting of Legacy of Kain: Soul Reaver on the Sega Dreamcast.
The references in the patch notes were found by a group of Legacy of Kain fans over on the Eidos forums. They, along with the many other Legacy of Kain fans (including myself) have been patching together bits of news including Square Enix's registration of a "War of Nosgoth" domain name in February and numerous other leaks that all point to the series being revived.
And I can't wait.
[Source: AllGamesBeta via VG247]