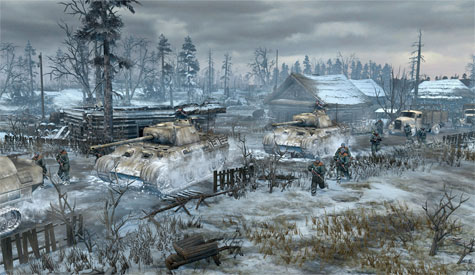 Straight from the horse's mouth over at the SEGA Blog, Sega have announced the open beta for Company of Heroes 2 is now live. To jump on board, you'll need a Steam account because the game is only available through the digital distributor but is a free download. The game's producer, Greg Wilson, said this in an open letter to the community:
We've added new match-making servers, implemented a significant amount of Closed Beta feedback and fixed more bugs, compatibility and performance issues than I can count. The team will continue to read comments and feedback in our official forums and participate in regular playtests with the community. We'll be patching the beta frequently and getting into a good rhythm for our post launch support cycle. Please keep the comments and suggestions coming – we do care and are listening!
If you're looking forward to Company of Heroes 2, know it's in safe hands considering Creative Assembly's director is lending a hand, check out the new Price of Victory trailer to get a taste of the story and check out the game's new Theatre of War game mode. You can find the rest of the community letter over at the source.
[Source: SEGA Blog]