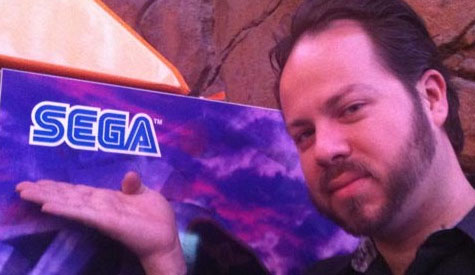 There has been a little bit of optimism about Shenmue 3 in the air recently – at least, I felt it – but what good are dreams if they are not crushed right before your eyes? Corey Marshall, voice actor of protagonist Ryo Hazuki from the Shenmue series, has denied rumours that he has recorded any work for Shenmue 3. He told the SEGA Nerdcast:
The picture of me back in studio is a recent picture, in fact very recent, but with non-disclosure agreements, I cannot reveal what project I'm working on," he said. "I can say, however, I'm not working on Shenmue 3. I'm saying right now, it's not 3, so please don't freak out too much.
The main buzz that started rustling all our Shenmue feathers was when Marshall posted pictures teasing a new Sega project. Having only worked on Ryo for the company in the past, it seemed that fans of the series finally had some good luck coming their way, especially when it was revealed that Shenmue creator (and Sega hero) Yu Suzuki had possibly been discussing strategy about the third game with Sony very recently.
Though it's more likely to be Ryo DLC for Sonic and Sega All-Stars Racing Transformed, seeing as the character was strangely omitted from the sequel, it's not time to give up hope yet – this could all be a bluff to cover Marshall's tracks. Especially when Suzuki is apparently even prepared to crowdfund the game to get it made.
[Source: Sega Nerds]