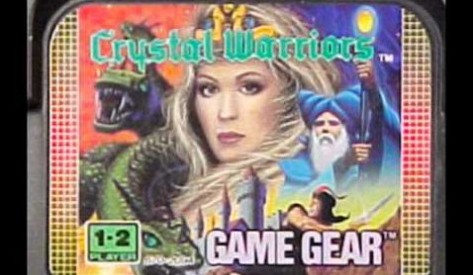 Continuing in their recent onslaught of 3DS eShop releases, Sega has brought yet another handful of Game Gear classics to Nintendo's download service. This time around, retro fans can sink their teeth into the very solid Sonic the Hedgehog 2, the notoriously terrible Sonic Labyrinth, and the turned-based strategy game Crystal Warriors.
Sonic 2 and Sonic Labyrinth both represent straight ports of Game Gear originals, but Crystal Warriors boasts one bonus feature: local multiplayer. While an online component would have much more appreciated, it's nice to see that Sega is at least attempting to add a little extra spice to their lesser-known classics.
In less than a month, Sega has brought their Game Gear classic count from a piddly three all the way up to thirteen. Throw in other upcoming Game Gear releases like Mega Man, Sonic Drift 2 and Vampire: Master of Darkness, and you've got a veritable feast on your hands.
For all the flack I gave Sega for dragging their feet, I have to say–they've finally come through for us on the Game Gear front. Keep it up, guys.