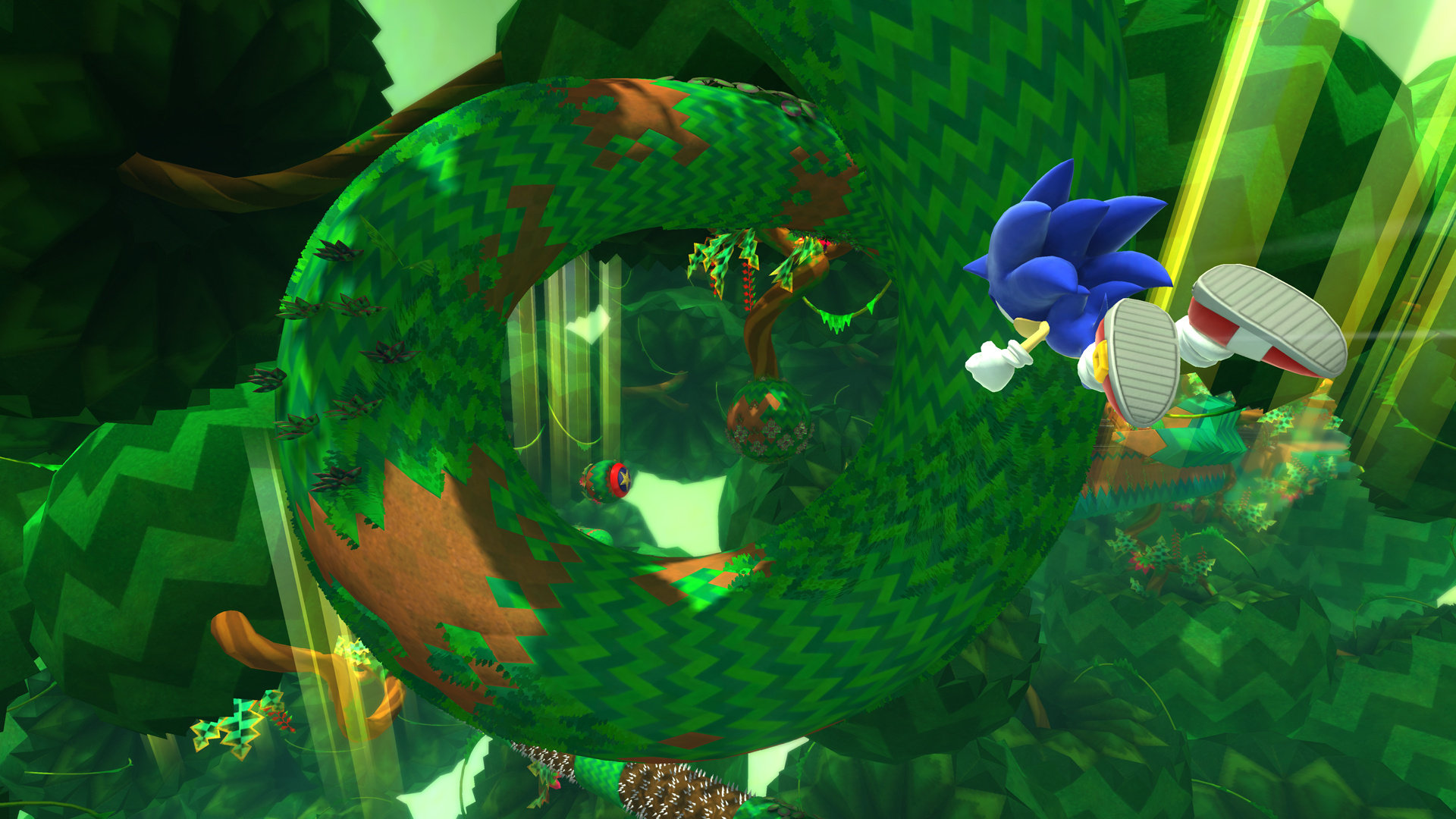 Nintendo and Sega's partnership has made a lot of heads roll, and left some of us scratching our own. Both views of the argument aside, I'm interested in Sonic Lost World and just how the game will pan out for old-school platforming fans like myself. Well, it seems that they are hoping to please my demographic as well as the "speed-based" fans according to what Sonic Team head, Takashi Iizuka, said in the most recent issue of Official Nintendo Magazine,
Sonic started out as a platform title but, as we got to the more recent ones, it changed to be a more speed-based game. Recent fans will be familiar with that speed-based gaming, but with Lost World, we wanted to win back the platform fans. We don't just want old Sonic fans to come back, though: we want Mario players and other platform gamers to enjoy the new game, too.
I'm hoping Sonic Team meets their expectations. Platforming definitely has taken a backseat in some games, or been pursued rather differently than expected. It will be intriguing to see how they bring back platforming in Sonic Lost World.
[Source: Nintendo Life]