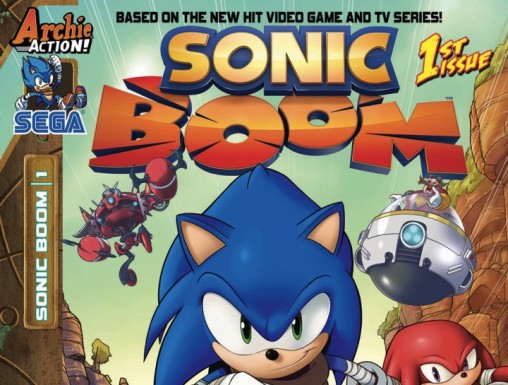 I'm an avid follower of the Archie Comics Sonic The Hedgehog series. I will point out though that I only have the main series and can't afford to follow every single series they release, as much as I would love to do so. However, I have always enjoyed their game adaptions from the Sonic Adventure mini-series, to even the Sonic 3D Blast special issue. This is why I'm excited for the new tie-in of Sonic Boom. Archie always does a great job of throwing the game world into colorful pages.
The premier issue will actually feature 4 varient covers that can all be placed next to each other to form a giant cover. Since I am a consumer whore, you can bet that I will own every single one of these:

Hit the source link to check out an interview with the brains behind the comic, and be sure to keep an eye on this spot for more Sonic Boom news as it arrises!
[Source: IGN]