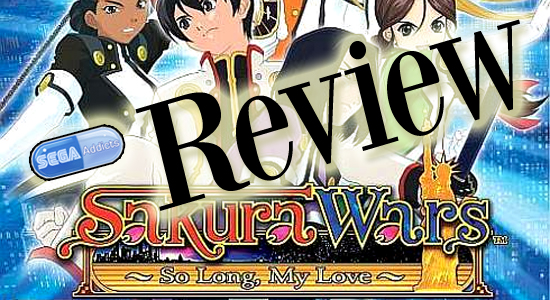 Alex, Kris, and special guest, Jonathan Holmes (Destructoid, Bit Transmission) sit down and discuss the game that is Sakura Wars: So Long, My Love. Originally released in Japan by Sega in 2005 and finally brought to the West by Nippon Ichi earlier this year Sakura Wars is a unique RPG experience that you won't find anywhere else.
So sit down, snuggle up to a nice warm electric blanket that might catch fire while you sleep, and let the soothing voices of the Sega Addicts + Guest put you to sleep… and hopefully convince you to go out and purchase a copy of the wonderful game: Sakura Wars.
AVAILABLE NOW FOR PS2 AND WII! GET YOUR COPY TODAY!
SAKURA WARS: SO LONG, MY LOVE GETS A B+!
Or Subscribe on iTunes. (And don't forget to give us a good review while you're at it. 🙂