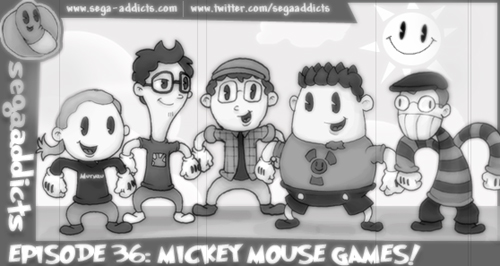 We will be recording episode 36 tonight and you know what that means: We need listener questions! Without listener questions we can't ask and answer listener questions on the air which means that the listener questions segment will cease to exist due to not existing.
What's that? You want to know the topic of tonight's episode? Well, it's all about Mickey Mouse games that appeared on SEGA consoles. We might be doing this because of the release of a certain game called Epic Mickey in the next couple weeks. Actually, I believe that really is the reason.
Also, don't forget about that poll over on the left side of the screen. You can vote for your favorite Mickey game. Well, actually second favorite because I was an idiot and completely forgot to put Mickey Mania up there which is by far the best. You can play through Steamboat Willy!