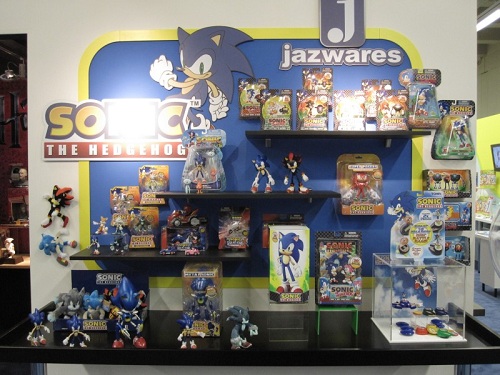 Last week at a German toy fair Jazware showed off some of their Sonic 20th anniversary figures. They also had some mock ups for the packaging displayed as well. The rest of the photos can be seen here.
Some standouts include a 3D Sonic chess set, some Sonic Through Time packaging mock ups, and whatever the hell this is.
Seriously what is that?
[Source: Sega Memories]