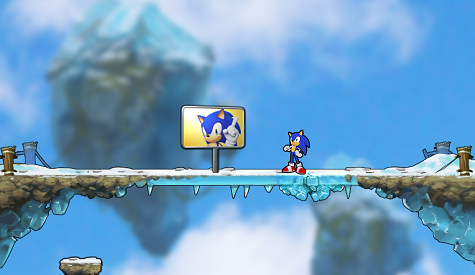 The iOS version of Sonic Jump has received a significant amount of extra content through the free High Flier update including the following:
New Blue Sky Zone
12 new story levels
An endless 'Arcade' mode
Amy now a playable character
'Global Challenge' mode
The Global Challenge mode may be the most interesting as it involves players around the world combining scores in order to reach the moon, at which point a new playable character will be made available.
I've not had the opportunity to play Sonic Jump since its somewhat startling release, however it has a very appealing artistic style and looks fun to play. For those who have the game and are getting the free update, let us know what you think of it in the comments section below.
[Source: Sonic Retro]