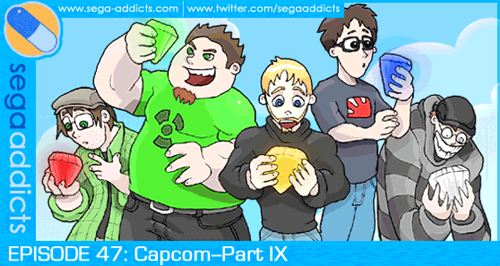 It's the last episode of the Capcom miniseries! I thought this day would never come! It's actually kind of sad. There will never be another Capcom released on a Sega console after what we discuss today…
Games to be discussed: Power Stone 2, Street Fighter III: Third Strike, Tomb Raider: The Last Revelation, Vampire Chronicle for Matching Service, Capcom vs. SNK 1,2, and 2000, Eldorado Gate Series, Mars Matrix, Cannon Spike, Project Justice, Giga Wing 2, and Heavy Metal Geomatrix.
So, if you've got Capcom related questions today's your last chance to ask them. Of course we might answer Capcom related questions in later episodes if they are asked. Or we might not. It's a risk you'd have to take, which, is why I encourage you to ask them now! I'm just looking out for you.