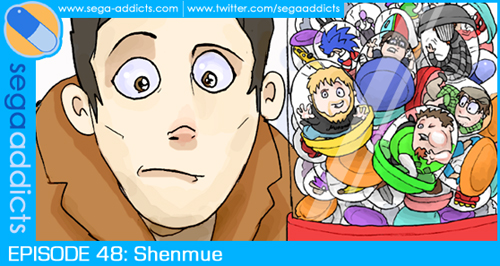 Tonight we discuss Shenmue, AKA the greatest game of all time. Okay, maybe that's an exaggeration but I personally love the game.
Now, I have a feeling Kris is yet again going to bring up the Yakuza is better than Shenmue argument. That means I need you, our listeners, to post some arguments for Shenmue in the comments. I suppose you can argue for Yakuza if you want but that wouldn't be very nice.
Of course, we also need your listener questions so please leave those in the comments below!