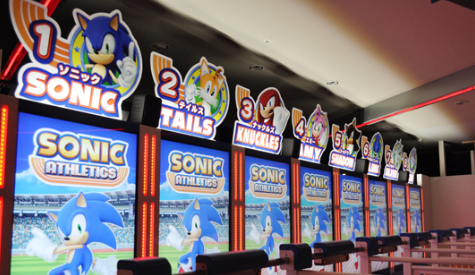 An odd new attraction took people by surprise as Tokyo Joypolis announced Sonic Athletics, set to open on April 25th.
In this attraction, up to 8 people can run on their own separate treadmills in a virtual, and physical, race to the finish. If you run the quickest, you win! In the game, you'll be able to play as Sonic, Tails, Knuckles, Amy, Shadow, Metal Sonic, Silver, and Blaze. Sega stated on the page that it will be open in Tokyo Joypolis on April 25th, which is this week!
I wish I could go to Japan to try this game out. What do you think of the game? Will you have access to it?
[Source: Sonic Stadium]