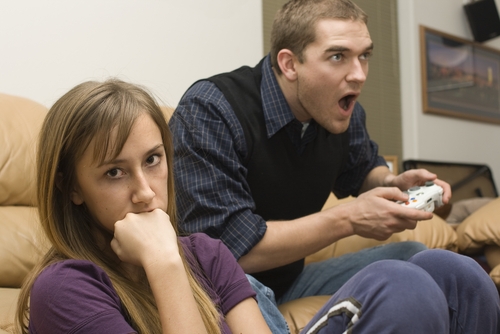 Video games have been commonly accused of making people sedentary as well as promoting violence. One British journalist feels that games may also be replacing peoples' need for relationships.  In his editorial for The Telegraph, William Langley feels that we have reached a dangerous affiliation with technology where people are beginning to feel emotions for gadgets and games.  He adds that this need to pull emotions is also causing people to reject their need to experience emotions with other humans. Langley even throws Sega's very own Sonic the Hedgehog into the crossfire.
"If we ignore a (GPS') instructions, we worry that its 'feelings' will be hurt, and we share Sonic the Hedgehog's pain when he headbutts a barrier."

-William Langley
Initially, I thought that Langley was full of rubbish.  However, after a bit of thought, I am questioning myself.  I have realized that it's 10:30 pm MST and my love is waiting for me in bed with Star Trek IV ready to play.  Meanwhile, I am in the other room typing away about an anthropomorphic video game character.  Do you feel that video games have adversely affected your relationships?
[Source: The Telegraph]