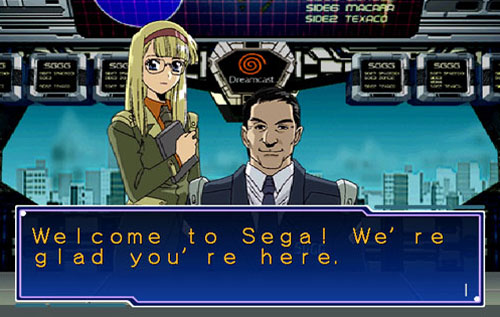 Fan translation on Segagaga has been underway for nearly 5 years.  In an interview with Racketboy this week, project manager James Howell revealed that the Dreamcast translation patch may be completed as soon as this year.  Howell feels the team's biggest challenge to this deadline may be the actual coding process.
…the largest obstacles to a completed patch might lie beyond the realm of translation and wordsmithing. We still need assistance working through some coding problems that will create the localization patch."
-James Howell
Of all Japan's exclusives, Segagaga has been the game I have desired the most.  It seems like the perfect tribute to Sega fans as well as a fitting swan song to Sega as a first party publisher.  Will you be helping Sega battle against the evil Sony Dogma?
[Source: Racketboy]