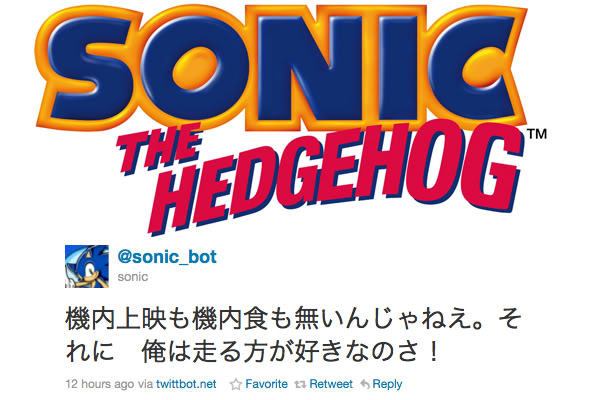 Sega Japan recently released a twitter game for Sonic's 20th anniversary. They are calling the game "Sonic Tweet".
People tweet to collect cards which will help them destroy Eggman. There are 500 cards, so I guess if you get them all you win? You earn cards by tweeting, a lot I would guess.
The game looks at your tweets and assigns points to certain words you use. You use these points and form combos to destroy Eggman. When you do finally manage to destroy him you get a card and some experience.
This is Japan only unfortunately but I think they would be foolish not to bring it here. I know a lot of twitter addicts who would go crazy over something like this.
[Source: Sonic Wrecks]