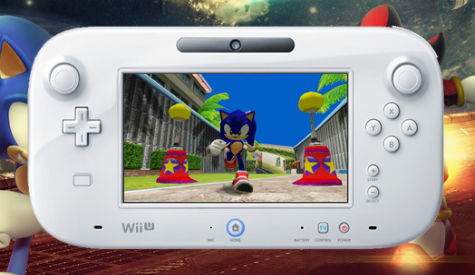 We were already a little giddy from the news that both Sonic Lost World and Mario & Sonic at the Sochi 2014 Winter Olympic Games were heading our way, but Sega Europe have confirmed an additional third title is on its way to the Wii U too. In discussing Sega's new publishing deal with Nintendo, after mentioning the two already known titles it was also let slip there is a third, unannounced title as part of the deal.
This is what Jurgen Post, COO of Sega Europe had to say to GamesIndustry International:
Sega have chosen to exclusively partner with Nintendo to distribute or publish the next three Sonic the Hedgehog titles throughout Europe and Australia. This is a strategic partnership that does not affect our existing distribution network across these territories and with whom we are looking forward to working with on the upcoming releases of Total War: Rome II and Company of Heroes 2.
It's not much to go on, but it's certainly exciting. This new deal is representative of Sega's attempts to restructure, focusing on publishing in the PC market with titles like Total War: Rome 2 and the mobile market with recently released House of the Dead Overkill: The Lost Reels and Sonic Dash, while resorting to publishing home console titles externally.
Any ideas of what it could be? I'm hoping it's the rumoured Mario Kart and Sonic All-Stars cross over.
[Source: GamesIndustry]