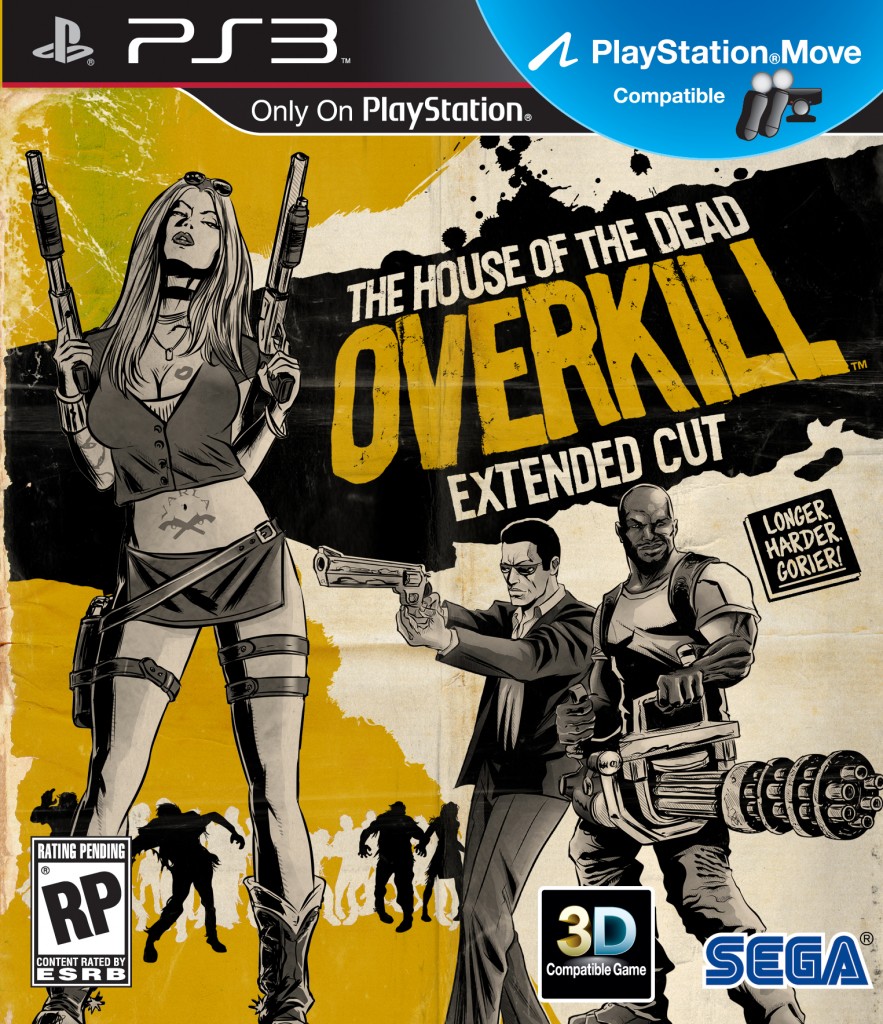 What a mouthful of a title. Sega recently showed off some screen shots and the box art for the upcoming Extended Cut of Overkill. The game is looking really nice and you Move owners will finally have a reason to dust off those controllers. This is Sega's list of what is being added to this Extended Cut:
List of PS3 exclusive features:
PlayStation Move and Sharp Shooter compatible
OVERKILL fully remastered – available in high definition, with stereoscopic 3D for the first time ever
Extended with 2 additional levels not featured in the original game
Exclusive crossbow weapon
New baby mutant type
New Hardcore Mode – mutants can only be killed with headshots
New Classic Mode – play through the entire game using only the AMS Magnum
Exclusive Missing Reel – an extended boss fight with "Mother" in "OVERKILL", the game's final level
Online leaderboards to track high scores and player statistics
Collectibles to grab throughout all levels to unlock bonus materials; comic pages, music tracks, 3D models and 2D artwork
New PlayStation Trophies to unlock
Improved boss fights in all levels
New and improved cutscenes using motion capture
And more still to come!
Hit the jump to see the screens!
[Source: Playstation Blog]