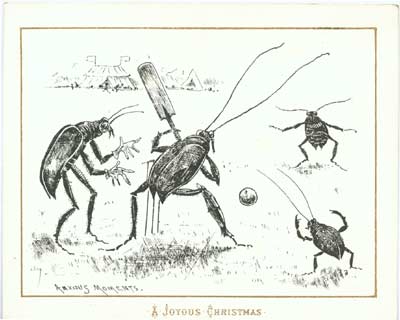 Sega will be teaming up with GamesAid to host the second Cricket Challenge Cup in the UK. Like any other red blooded American I have no idea how this sport is played. The charity has four teams compete and try to raise at least £2,200 (roughly $3580 US Dollars).
"Sega are proud to host the inaugural GamesAid Cricket Challenge Cup and we look forward to the second annual industry cricket challenge. Healthy completion and fun between industry peers, whilst raising awareness and funds for GamesAid epitomizes the spirit of our industry. We'd also like to win our trophy back" – Sega's UK MD John Clark
The team line ups
SEGA All-Stars (Captain: John Clark)
Square-Enix (Ian Livingstone
The Outcasts (Doron Garfunkel)
Screaming Lord Hatch's Invitational XI (Alistair Hatch)
If you're interested in going head to London's Kew Green on September 7th. If you do stop by take some pictures for us!
And seriously how do you play Cricket?
[Source: Sega Bits]