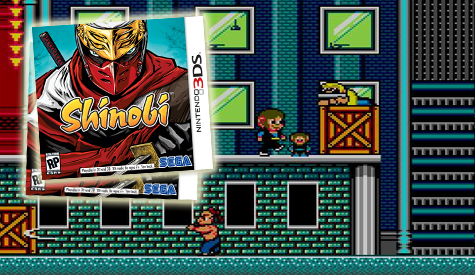 It's true. By winning this contest you could be the proud owner of a copy of the US version of Shinobi 3DS.
All you have to do is create a mock screenshot combining a Shinobi game with another Sega franchise.
Remember the game Alex Kidd in Shinobi World? If not, let me explain: It was a game Sega created for the Sega Master System that combined their two franchises Alex Kidd and Shinobi into one game. They did it by taking Alex Kidd out of his games and plugging him into a Shinobi themed world with similar levels, enemies, etc.
What we'd like you to do is create your own mock screenshot that either puts a different Sega character into a Shinobi themed game OR put one of the main characters from a Shinobi game into a different Sega game. You can use games from any era so it does not have to be a strictly 2D screenshot.
The deadline for submissions is November 20th and winners will be announced a few days after. Please post your submissions in the comments below.
Good luck!