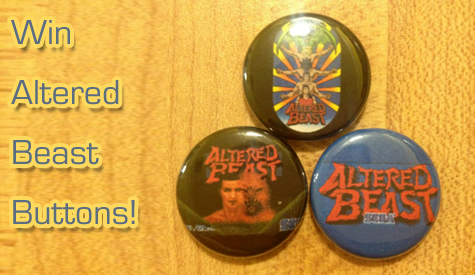 The winner of the Phantasy Star Universe figurine is… grolt! Congratulations!
The next contest is for a set of 3 Altered Beast buttons that will allow you to display just how manly you are on any fabric surface!
However, the rules are a little different this time as in the next two weeks every FORUM post will give you one more chance to be drawn as the winner. So the more you post in the forum, the better chance you have of being the winner. It's so simple!
The contest ends June 1st but don't just stand around doing nothing. Get to the forums!!!