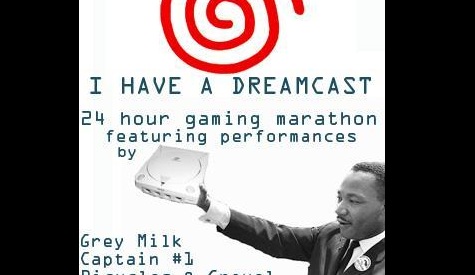 There is a band from Athens, Georgia called Cinemechanica that all gamers should be aware of, if only for their work on the concept albums Mega Band 2, Contraband, and Ninja Gaiden Band (see the trend?). Athens bands have had a long history of creating incredible, nerd-friendly music so you can only imagine how excited I was this morning when I stumbled upon an Athens band dabbling in Dreamcast game music adaptations: The South Will Rave Again.
Hit the jump to see what it sounds like when a good idea is ruined.
This is the bands hit single, "I fell in love playing Marvel vs Capcom". Give it a whirl. I dare you.
The band only released, as far as I can tell, a single Ep: "I have a Dreamcast", a name probably thought up by the person who, over a warm Pabst Blue Ribbon, named the group. Historical records are scarce but it appears The South Will Rave Again formed in November of 2008 and rocked nerds faces with their eclectic Dreamcast inspired sounds non-stop until January 2009. Or at least that is when the band disavowed their Myspace profile. There is also a video dated September 2009 of the group again playing their single for about 45 seconds before they begin begging the audience to give them Walmart gift cards.
No one is entirely certain what happened to the group after the release of "I Have a Dreamcast", but it is believed that they kept their day jobs. Though this experiment in Dreamcast Lifestyle inspired music was short lived, we can all of us cherish the memory (and Youtube videos) we have of The South Will Rave Again.