It's the end of the year and you know what that means! Sega Addicts Game of the Year Awards!
Who will win the coveted Best Wii Game of the Year Award? Who will be the runner-up to the Best Xbox 360 Game of the Year Award? Who will take home the Golden Francie (see header image above)?
There's only one way to find out. Well, maybe two actually… Either click the jump to read on or ask someone else who clicked the jump and found out. You don't want your information from a secondary source though do you?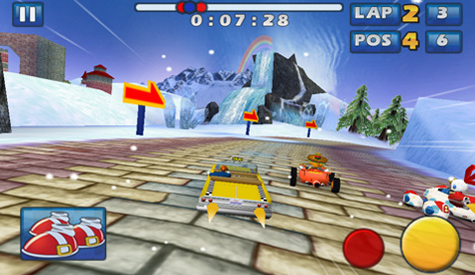 Best iOS Game
Sonic & Sega All-Stars Racing
John Doherty: Sonic and Sega All-Stars racing is one of the best racing games on iOS. Instead of forcing players to imitate a gas petal by tilting your phone forward to accelerate, the cars are automatically moving. This is a simple change that really improves the control and makes it much more enjoyable.
The game has a great roster of characters that should make any Sega fan smile. I mean how cute is it to drive a Chu Chu Rocket Mouse? The tracks are generally very inspired with only a few not worth mentioning.
While this game may not be the next evolutionary step for Kart racers it's a mighty fine example of why the genre is fun. This is a must buy for Sega fans with iDevices.
Runner-up: Samurai Bloodshow
Best DS Game
Aliens: Infestation
Stevie Grant: In a year of obviously bad cash grab, franchise games, Aliens: Infestation was a nice surprise that came out of nowhere. Using a unique life system and including a great range of weapons it was simply a fun diversion that entertained well. The only real fault being that it was way too short. That's not essentially a 'bad' thing but it does show how good the core game is, that you want it to go on for even longer. Suffice to say Sega has done a lot with the Aliens franchise, and this game is not only the best Aliens game we've had for a while, but the best DS game of this year, period.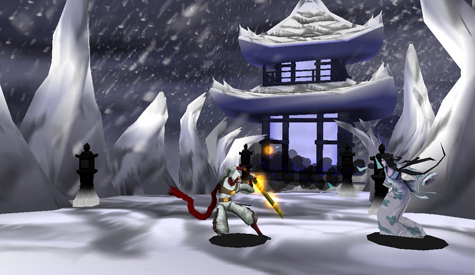 Best 3DS Game
Shinobi
Alex Riggen: Shinobi on the 3DS is easily the best Shinobi game released since the Genesis era. By taking a look at what made the original games so fun, adding some more modern ideas, and releasing it on the 3DS, Griptonite Games has given the franchise a new life. The controls and combat are incredibly fun and fluid which is important for a "ninja" game. While some of the latter levels and overall visuals could be improved this is definitely a great start for the revitalization of the franchise and one of the best games currently available on the 3DS.
Runner-up: Sonic Generations
Best XBLA/PSN Game
Guardian Heroes
Mike Kyzivat: Guardian Heroes: Now I must admit I haven't played the XBLA version, I haven't been able to buy it yet, but I have played the hell out of the Saturn version and let me tell you it's like a mix between Marvel vs. Capcom 2 and Final Fight.
The game is mainly a beat-em-up set in a pseudo medieval technological advanced world. You set out to destroy an evil wizard and you are aided by an undead skeleton warrior with a big sword. You can move into the foreground and background like you can in most beat-em-ups but the difference is that you hope from 3 different depths foreground, middle and background with the help of the 2 movement buttons. If you have ever played the original Fatal Fury then you know what I'm talking about. So, you can only hit an enemy that is on the same plane as you (save for some magic spells that can hit enemies on other planes as well).
There was even some RPG elements added to the game, as you defeated enemies you gained points to spend at the end of a level to level up different abilities like attack power, agility, magic, etc. It's one of those games that has something in it for everyone. Like fighting games? There's a VS mode. Like RPGs? There is a long story, the leveling system, and the character designs. Like multiplayer beat-em-ups? You'll be right at home.
Before I go I just wanted to mention that on top of all this great game play for the story mode, there is also a VS mode that lets you unlock every character and enemy in the game and play as them. (I'm sure the Behemoth played Guardian Heroes before making Castle Crashers) This was what we played before there was Power Stone 2. It has that same chaotic action with 6 characters on screen at once. There was even a password you could put in that would set everyone in the game to their max levels. This was so much fun because now your lightning attack took up most of the screen, so every single magic ability would look like a hyper combo from Marvel vs. Capcom 3. I remember the undead warrior had this massive explosion that would radiate out from him in a circle until there was nothing but a white screen with enemies dying left and right. If you love action or fighting games, even just a little, then you need to play Guardian Heroes.
Runner-up: Renegade Ops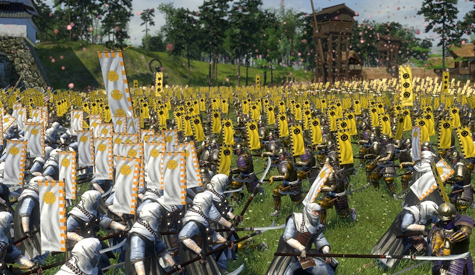 Best PC Game
Total War: Shogun 2
Pat Reddick: To be honest I'm fairly surprised that Total War: Shogun 2 won Top Sega PC Game this year. Not because I don't think it deserves it (believe me, I do), but because so little has actually been heard about it this year, especially not compared to runner-up Sonic Generations. To be honest I probably wouldn't have played Shogun 2 if the review opportunity didn't come up for me. I didn't really know very much about the Total War franchise and I'm not a fan of real-time strategy games, so on paper Shogun 2 really didn't seem like a game I would enjoy. Then I played it. Then a few hours I looked away from the computer screen to see it was 3am and I should have been in bed long ago to wake up for class the next morning. The game is extremely simple to play and is very easy to get into. The single-player campaign is one of the most free and open campaigns I've ever played. You start off as your choice of 9 clans (10 with DLC) and then you basically get to do whatever you want as long as you meet the victory conditions after several turns. Even if you play as the same clan over and over the gameplay experience will be different each time. There are also several different types of gameplay to experience. You can even skip all the battles and run the game like a diplomatic-sim if that's your preference. For such an easy to play game it's astounding how much fun there is to have. I can't think of a more deserving game for Sega PC Game of the year. If you don't own this game and you're looking for something to lose yourself in I highly recommend this game. Hell, I highly recommend it even if you aren't looking for a new game. Stop what you're doing and play this game!
Runner-up: Sonic Generations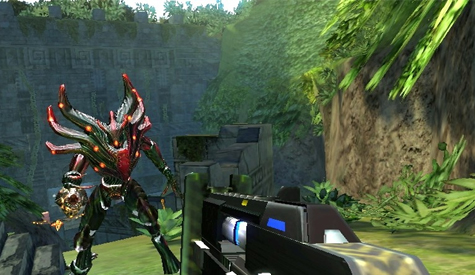 Best Wii Game
Conduit 2
Josh Newey: I'll be honest with you—the first Conduit was a bit of a disappointment. The promise that came with a fully customizable control scheme couldn't make up for some questionable, frustratingly repetitive design choices and a lackluster multiplayer experience that simply couldn't stand up with the HD big boys. With Conduit 2, High Voltage dismantled the bulk of these speed bumps. The campaign, while still silly and ridiculously overwrought in its execution, is significantly more streamlined, no longer burdened by the cumbersome enemy portals, invisible "ghost mines" and constant ASE scanning that regularly dragged the first game to a halt. The unique 1:1 acuity of the Wii's Motion Control Plus is undeniably fun and unquestionably versatile, and the clever new weapons like the AR-C Eclipse and the Hive Cannon help to spice up a franchise whose story still struggles to find its bearings. Perhaps most important is the completely overhauled and surprisingly addictive multiplayer experience, which did a damn decent job of emulating the likes of its HD brethren, even with the stunted online capabilities of the Wii. While Conduit 2's overall theme and story borrows heavily from just about every sci-fi trope imaginable, the game's unique controls and gameplay carve out an independent little nook for the series in the overpopulated world of FPS shooters.
Runner-up: Mario & Sonic at the 2012 London Olympic Games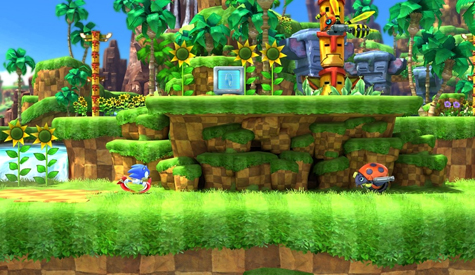 Best Xbox 360 Game
Sonic Generations
Tom Kyzivat: Well, I've already had my say about Sonic Generations as a game, so why does it deserve to be the Xbox 360 Sega Game of the Year? Because it frickin' rocks. And not only because it frickin' rocks, but because it's much more than just a game–it's possibly the entire future of the Sonic franchise. It's obviously no secret that the last decade of Sonic games has been lacking, so it's very encouraging to play a modern Sonic game that is really fun to play and also feels like a genuine Sonic game. The fact that they got it right means that they know what they're doing, finally, so we can expect them to expand on it and keep pushing Sonic in better directions for the future.
And even if they never made another Sonic game ever again (because they suddenly decided that they don't like money anymore), it would still be a great game. It's everything we love about Sonic. And why is this the game of the year on Xbox 360? Honestly, because it's the only version I've played. But it's definitely nice to see Sonic running around in beautiful 3D worlds with the full power of an Xbox. While Sonic Colors was cool, you couldn't help but wonder how much better it would look on a more powerful system. Now we know.
So, everybody welcome in Knuckles, who will now sing an old-school gangsta rap commemorating Sonic Generations winning the slot! …what? He cancelled? Dick move.
Runner-up: Virtua Tennis 4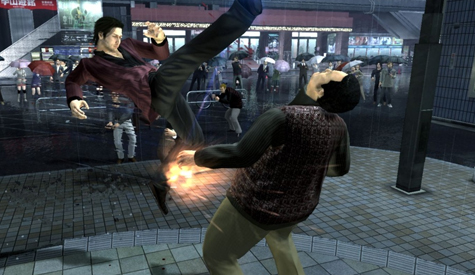 Best PS3 Game
Yakuza 4
Brett Hatfield: Yakuza 4 is easily this year's most underrated game in my eyes. As someone who'd never played the series before, the sheer wealth of content on that disc blew me away. Even seven months after the initial review, I still haven't completed all the various sidequests and storylines. Generations might be the bigger, and in quite a few ways better, game overall, but the gap between these two is a lot closer than I ever anticipated. Just a fantastic experience that deserves more love.
Runner-up: House of the Dead Overkill: Extended Cut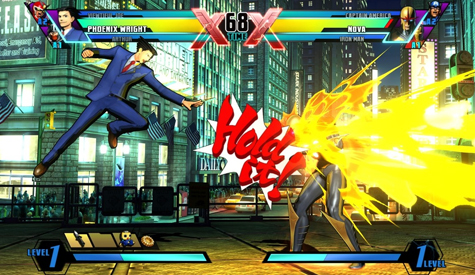 Best "not Sega but relevant to our interests" Game
Ultimate Marvel vs. Capcom 3
Flake: Sega and Capcom fighters have had a long history together and it stands to reason that, if Sega still developed game consoles, that relationship would continue. I love Capcom's "VS" series, and own almost all of them in some form or fashion. Some of them, like Marvel vs Capcom 3, I even purchased twice. In the same year.
Okay, bitterness about Capcom releasing Ultimate Marvel vs Capcom 3 so soon after the original aside, I have to admit that the game is a lot of fun and does a great job at filling some of the gaps that the first game seemed to have. The roster is bigger, something important to have in a game like this where balance among characters is a joke and the entire point of the game is to be over-the-top. The online play is a bit more robust, and the new "Heroes and Heralds" mode provides that alternative to arcade mode / playing people online who are 5 times better than you that has become a standard in the fighter genre in recent years.
While I doubt a vs title will ever be developed that surpasses the original Marvel vs Capcom in my eyes, Ultimate Marvel vs Capcom has a lot going for it. I just hope that, having spent money on this title, Ultimate Marvel vs Capcom 3 EX plus Alpha Turbo Champion Edition is not around the corner. Because I think I am going to sit that one out. Maybe. We will see. It will depend on how many Darkstalkers characters are in it.
Runner-up: Child of Eden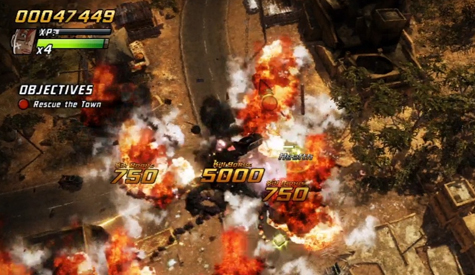 Community Game of the Year
Renegade Ops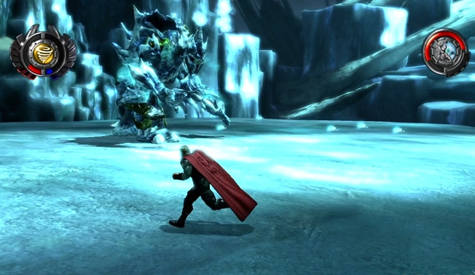 Worst Game of the Year
Thor (360/PS3)
Scott Morrison: Thor: God of Thunder could be renamed one of two titles. 1: Hammer: and the Guy Holding Me or 2: X,X,X,X,X,Y (or Square, Square, Square, Square, Square, Triangle depending on which system you choose). Thor: God of Thunder starts the player off with an exciting beat-em-up introduction but that introduction never transitions into anything else. I take that back, because sometimes the fights are broken up by Thor running around and shoving his hammer into things to either open doors, upgrade his stats, save the game, or activate anything else. I wish real life worked like Thor's life. I wish I could run around aimlessly and slam my hammer into things in order to obtain my exact goal. This hammer-slamming would of course follow my countless battles against cloned enemies before I battle a bigger version of those clones. However, if I ever encountered a quick-time-event in real life similar to the ones in Thor, I would have to hit every button or direction and simply hope for the best. Even though the game tells me exactly what to and I then do that, somehow I get hit or I die. That's another thing. Dying. How can a God die to the hands of any measly minion sent from other Gods? The fact that Thor has lightning on his side should pretty much trump anything being thrown at him, but I suppose the game would be too easy then. Maybe a game starring a theoretically invincible hero was why the Superman game never succeeded? Maybe a game should not star a nearly invincible hero? This would make a game easily beatable, so instead Thor baffled everyone by starring in a game that is simply unplayable. If you hate variety, creativity, and intuitivism, then buy Thor: God of Thunder. If you love all of those things, then please buy Thor: God of Thunder and immediately throw it in the garbage, so that one less person has to experience the worst Sega-related game of 2011.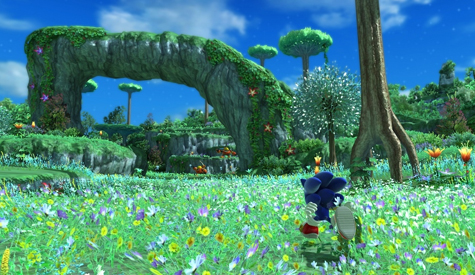 Best Game of the Year (and the winner of the Golden Francie is):
Sonic Generations (360/PS3)
Sven Wohl: Sonic Generations winning the award for the best Sega game of the year 2011 won't surprise too many. Then again, the skepticism surrounding this game before its release has, at least as far as Sonic games go, never been higher: Would this title deliver on its promise to give us the best moments in Sonic's history in all their glory? Only after the release and after some extensive and intensive play sessions with the game, many decided that this was indeed a great game. Not only that, it also was a fresh start for the franchise, giving longtime fans new hope for the future of the blue hedgehog.
This is the game Sonic and Sega fans have been waiting for a very long time. It is pure nostalgia fueled fun combined with high production values and the replayability often associated with old-school platforming games. While it isn't flawless, it is a reminder why Sonic is still relevant and remembered, even after 20 years. It certainly deserves the honor of receiving this award.