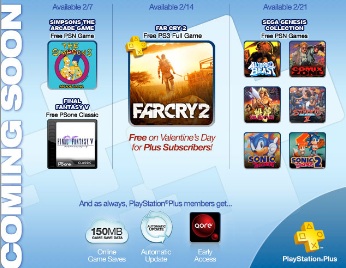 Free is the best price for anything, but it's an even better price when it is something Sega related.  Beginning February 21st, PlayStation Plus members will get a nice selection of Sega games including:
Sonic the Hedgehog 1
Sonic the Hedgehog 2
Golden Axe
Altered Beast
Streets of Rage 2
Comix Zone
Also worth mentioning, is that House of the Dead 3 will be 30% off from a $9.99 price tag and that Sonic Adventure will be 50% off its $9.99 price tag with the Sonic Adventure DX upgrade 100% off (that means it's free! Woo!).  So if you haven't grabbed any of the mentioned Genesis games yet, this is the perfect time to get them for a perfect price, as well as some other Sega goodies.
[Source: Sega Bits, PlayStation Blog]