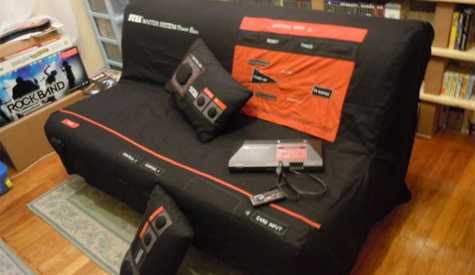 Maybe Sega should get into the furniture business as I would definitely sleep on this Master System sofa and dream about Miracle World.
I highly recommend you go to this French gameblog post to see the entire creation of the sofa. Our reader, Spade, has informed me that it was the author's wife who created the sofa for him. It even has two pillows that look like Master System controllers!
I think the 32x would make a great footstool.
[Source: Gameblog.fr]