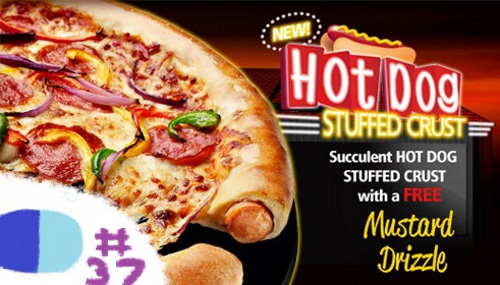 Hot dogs in pizza. What more could you want from The Sega Addicts Kids Table? Hell what more could you want from any podcast?
That's right as you can probably tell in this special episode, not only do Stevie, Josh, and (filling in for John this week) Michael Westgarth talk (and argue) about all the latest games and news, but they also discuss this amazing creation that's hit the internet by storm. A hot dog pizza stuffed crust pizza. What more could you even need?
If this all sounds way too good to pass up then all you have to do is give it a listen! It's an even longer show than usual this week which means more fun for you and me! So order up that pizza and..
Or visit our iTunes and click that 'subscribe' button! Review us as well! Do that unless you want Videodrome to happen for real, which it probably will unless you give us 5 stars!