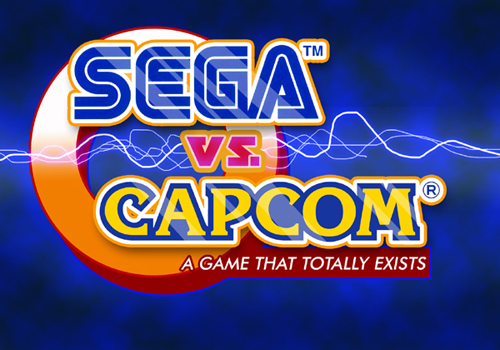 Welcome back, true believers!  Who's this week's character, you're asking?  Well, here's a hint: she's a tall blond, brainwashed to kill her brother and forever doomed to wear skin-tight jumpsuits.  Y'know, a real girl-next-door.  Now, hit that jump!
Sarah Bryant!  Femme fatale of the Virtua Fighter series and all around ass-kicker.  She's come a long way from that semi-creepy polygonal puppet from back in 1993–now she's received the ultimate honor of being in this legitimately real game.  Kudos to you, Sarah!  Now, get in there and bust some chops.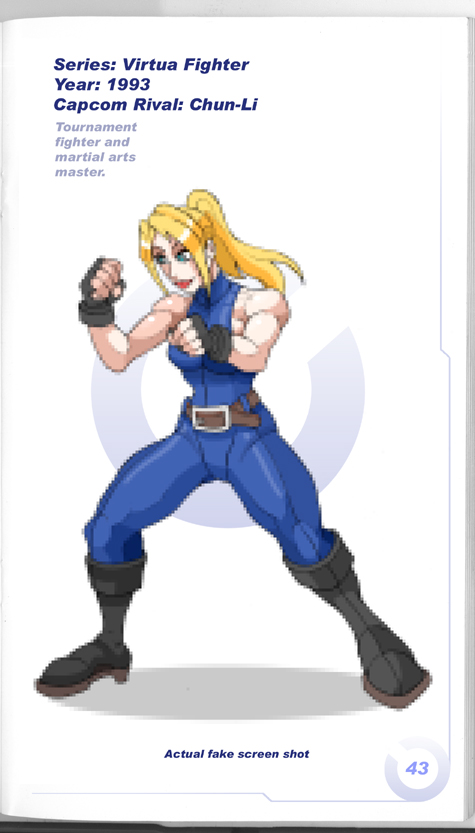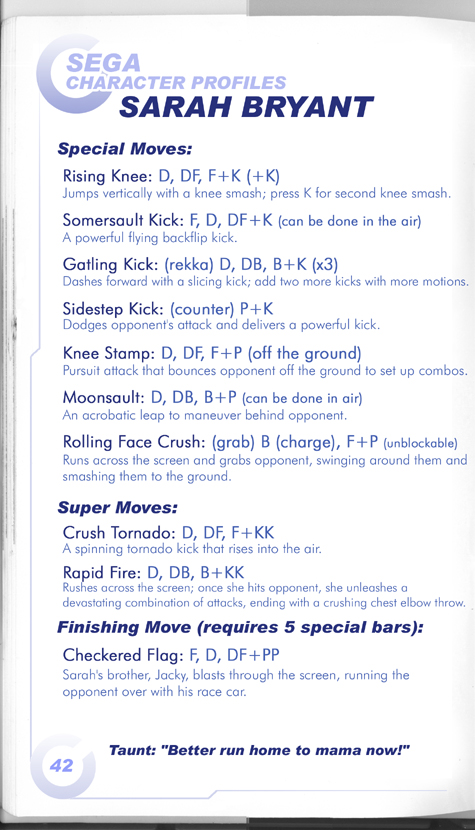 And that's that!  Tune in next week for another exciting character from this super-real game.  But hurry–it's only a matter of time before the Time Police track me down and bust me for smuggling the game back to the past.  They get kinda pissed about that.  Something about the space-time continuum and the very fabric of reality, or whatever.  Like I care.
Shinobi, Sonic, Tyris Flare, Shadow, Axel, Shun Di,  Ristar, Beat, Alex Kidd, Knuckles, NiGHTS, Midknight, Space Harrier, Wonderboy