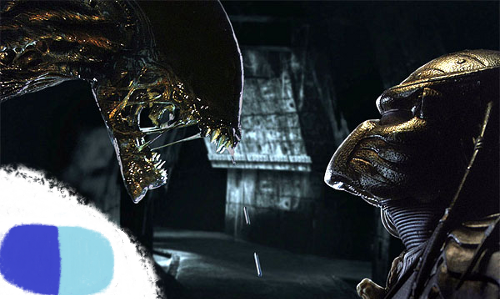 It seems that Sega has had it's fingers up the Aliens franchise for a while now. And while there has been a lot of talk about the upcoming Aliens: Colonial Marines, it only seems fair to take a look at some of the worst parts of the franchise to off set all this awful positivity that's been accompanying the property for a while.
That's where The Sega Addicts Kids Table steps in once again! That's right to celebrate the European release of Prometheus, Stevie and the gang (that's Josh and John) bring you an audio commentary for Alien Vs. Predator! Probably the stupidest of the series (not counting it's abysmal sequel) in this episode we watch the movie and you get to laugh along with us! Who will win and who will lose (Spoiler: We lose)? That's for you to find out. So get your DVD players ready and join us as we drag you into the greatest fight of the century: Antarctica Vs. People!
Or visit our iTunes and subscribe! Review us too! If you don't, the communists win!