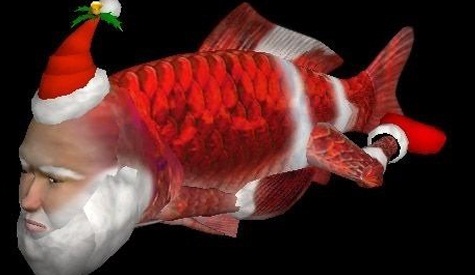 Well, what has actually happened was that Yoot Saito, creator of the Dreamcast cult classic Seaman, posted a picture of the game's titular creature dressed as Father Christmas on Twitter with the cryptic comment:
it's time to start thinking about the end of the year
This makes little sense to all but those who took note of February's very vague hint by Nintendo at a Seaman remake or sequel on the 3DS. So are we looking a new Seaman release this Christmas, or does Yoot Saito simply have a misunderstood sense of humour and a little too much time on his hands? Right now there's no way to know, but let us know what you think in the comments below, and premature seasons greetings from all of the Sega Addicts staff!
[Source: Destructoid]