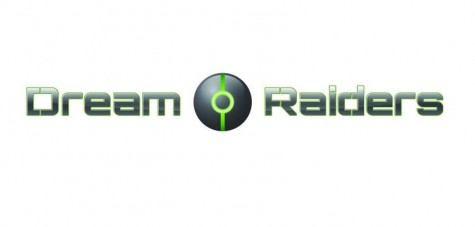 Sega's been teasing us for some time now with a letter-by-letter unveiling of a new title. It's time for all the cryptic messages, vague guesses and blurry pictures to come to an end, as Sega has finally revealed their flashy new electric-green arcade cabinet as Dream Raiders, a sit-down FPS with a motion seat, real-time wind effects, and an Inception-inspired mechanic being referred to as "Dream State" gameplay.
Gameplay specifics are scarce as of yet, but the vividly colorful and wildly varying screenshots that Sega has released display a multitude of distinct scenarios, including a space station, a crocodile infested river, and a snowy hillside. I can only imagine these are related to the dream-jumping theme, further proving that Inception would have been a hell of a lot more interesting if it just stopped trying to take itself so damn seriously.
Sega has also started up a new Facebook page for Dream Raiders, and are promising a video of the game when they get 100 "Likes." They're at 28 as of this writing, so get over there and like it already!
Hit the jump to see a handful of very cool screenshots, and read Sega's description of the game.
[Source: Arcade Heroes]
Sega's official description:
HAVE YOU TRIED LIVING THE DREAM….

 Dive into a dream world of adventures! Climb on board this beautifully modelled dream machine and be transported to a new level of excitement. Choose your dream ride and raid as many treasures as you can whilst fending off attacks by strange and incredible enemies with your Dream Blasters. Successfully complete your raid and be carried off into new realms in thrilling bonus stages. Nine unique dream experiences await you in this fantastic new deluxe game from SEGA. Ride a dragon, pilot a UFO, get on horseback or put on your super suits and head for the skies! Dream Raiders features an exciting mix of exhilarating experiences that everyone will enjoy. The combination of intense motion, wind, sound and visuals combine to give players everything they ever dreamed of!