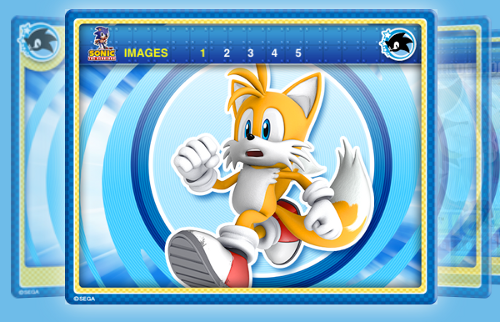 Sega has made an announcement recently revealing the launch of digital Sonic the Hedgehog cards to be distributed through online collecting site Stampii. The collection contains 90 cards featuring various Sonic heroes and villains. Each card is also set to contain videos and trivia for the character you've collected. But that's not all because you can also trade these cards through social network sites such as Facebook. To explain this feature Sega said in their recent blog post that:
The digital nature of these virtual cards allows collectors anywhere in the world to exchange their cards online, with social networks helping to raise the experience of card trading from a local level to a worldwide scale.
Collectors can also use the Stampii app which allows you to trade cards even on the go. There seems to be a lot you can do with these cards so if you're interested make sure to hop over to the Sonic page on Stampii to activate your collection now.
While this is indeed a weird piece of merchandising my appreciation for Sega goes out to them for at least teaming up with a slightly smaller company to do something new. But does this really have a market? And are you interested in these at all? Let me know in the comments!
[Source: Sega Blog]