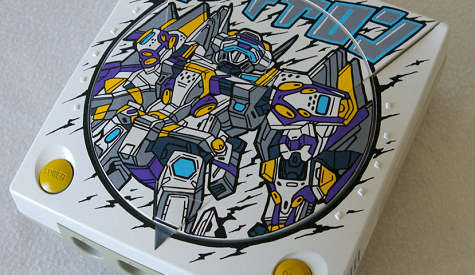 I've seen a lot of amazing custom console paint jobs in my time, but French graffiti artist OSKUNK may just take the prize for having  the most bad ass collection of custom consoles ever. Oh, and did I mention that he created every single one of them himself?
Using a combination of permanent markers and spray paint, and fuelled by a love of videogames OSKUNK has used games console as his canvas to create what many would agree are genuine pieces of art.
If the Virtual On inspired Dreamcast above doesn't give you a tingling sensation in your nether regions, how about a Jet Set Radio one, or maybe a couple of Skies of Arcadia ones, or perhaps a Dr. Eggman egg. Wait, what?
Check out more of OSKUNK's work over at his blog, and let us know what you think in the comments below!