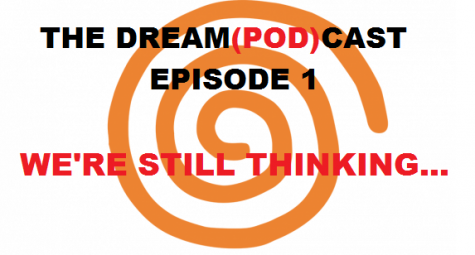 After days of 9/9/99-inspired teasing, the (underwhelming) reveal has finally arrived! No, it's not the apocalypse. It's not the Dreamcast 2 (unfortunately). Nope, it's a brand new, bi-weekly Sega Addicts podcast, themed after one of the most beloved retro consoles of all time, the Dreamcast.
Every other week, John Doherty, Scott Morrison, Flake, and yours truly will bring you a brand new batch of musings, obsessive nostalgia, and irreverent insanity, all themed after the holy Orange Swirl (cue the choir). Unfortunately, Flake could not join us on this inaugural episode, but will be part of the regular (Dream)cast in the weeks to come.
This week we celebrate everyone's favorite, numerically repetitive holiday: the Dreamcast launch. We discuss our first experiences, our crushing money-saving struggles, and Scott's ridiculously awesome dad, and then tackle one of the greatest pack-in launch demos ever made. Finally, we wrap up with the first ever Dream Match, in which Sonic and Shadow the Hedgehog face off in one epic battle…to the death.
So join us as we all join hands and chant in holy, creepy unison: "We're Thinking."