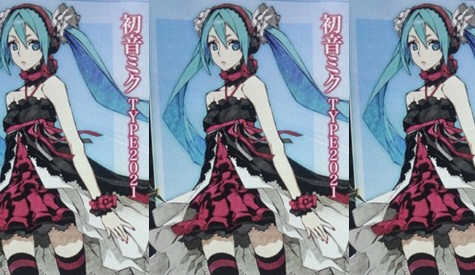 UPDATE: 7th Dragon 2020-II's theme, titled HeavenZ-ArmZ, will be sang by Hatsune Miku. More images can be seen after the jump.
Sega's favourite vocaloid Hatsune Miku is set to appear in the upcoming 7th Dragon 2020-II game. She did in fact appear in the previous instilment in the series, 7th Dragon 2020 where she 'sang' the game's theme and could be saved by an in-game dragon. This time around she'll appear in a confusingly titled 'Type2021' costume but there are no other details of what role she will play.
7th Dragon 2020-II will be released in Japan only for the Sony PSP sometime in April 2013. Hit the jump for the full image of 'Type2021' Hatsune Miku and let us know what you think in the comments section below.
[Source: Siliconera, Update: Siliconera]