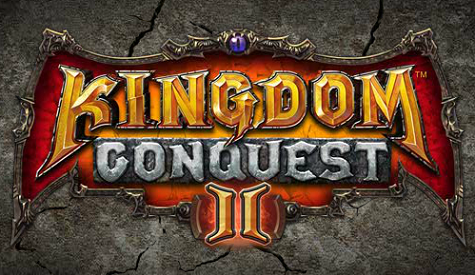 Sega's newest addition in their successful free-to-play, iOS card battling series, Kingdom Conquest II, will come with two super rare cards to those who pre-register before its release, which is 'soon'. The first card, a yet unknown 'Super Limited SR Monster Card' is for use with Kingdom Conquest II, while the second card named, 'High Orb', will be added to the original Kingdom Conquest's collection.
I haven't played the original game myself, but I can see how an iOS/ Android based card game with real-time CGI battles could work, especially if it utilises a well implemented free-to-lay business model. If Kingdom Conquest II does half as well as its predecessor then it'll be a real boost to Sega's financials.
Gonna check out Kingdom Conquest II? Did you play the last one? Let us know in the comments section below!
[Source: Sega Blog]