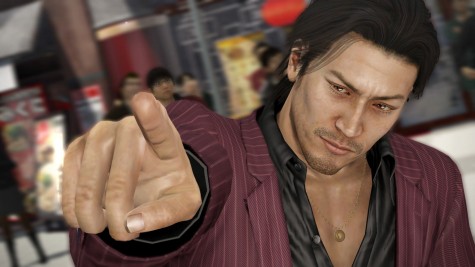 The localization of Anarchy Reigns is a marked victory for western Sega fans, but as one battle fades into memory, another still rages strong. I'm talking of course about Yakuza 5, the latest and most ambitious iteration of one of Sega's best ongoing IPs.
While it looks less and less likely that the massive and undoubtedly expensive gangster epic will be making its way stateside, hope survives with the news that the game has not only sold well out east, but is garnering substantial critical acclaim as well. Iconic Japanese gaming mag Famitsu gave Yakuza 5 the much coveted perfect score of 40 out of 40, while the folks at Impress Watch have also been singing its praises from the mountains.
Hit the jump to see some of what Impress Watch had to say.
[Source: Edge]
Impress Watch's review notes are a non-stop wash of compliments for the game, but of special note is what they had to say about its immersing narrative:
The main story is a series of gripping twists and turns, made ever more compelling by the cast's performances. And even though it takes a long time to see [the game] through to the end, I sacrificed sleep to play it. Even the side-stories are a must-see.

One of the key components of the series has always been the burning human drama, and in this work, the story is the most enjoyable aspect of the game. I won't spoil it for you, but personally, I think it's the best in the series so far. The old cast and new additions are all unique and bursting with charm. The combination of good plot and great characters is sure to charm anyone who picks up the game.
Anybody that's played a Yakuza game before is likely to assume that the story and character development would be one of Yakuza 5′s strong points. However, Impress Watch also lauded the game's profound sense of exploration and endless variety, two elements that have slowly been ramping up in the series over the course of this generation.
Whatever the case, reading praise like this makes the wait for some confirmation all the more painful. It sounds like this game really deserves a bigger audience.