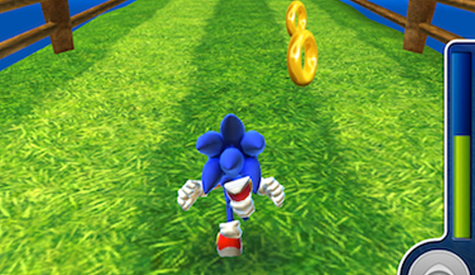 According to Sega's official website, Hardlight's iOS endless runner, Sonic Dash, appears to be heading to the Android Marketplace after its initial launch on Apple's App Store. No official date is given but I wouldn't expect it to be too long of a wait and the game will likely be at the same $1.99 price point as Sonic Dash on iOS.
I've been playing Sonic Dash almost daily since its release and would rank it as one of the best games Sega has released for mobile devices. The 3D Sonic perspective looks and works great as an endless runner on touchscreen devices and it's nice to see them building a game from the ground up for mobile gaming rather than porting old games that don't hold up so well without tactile buttons. I'm really looking forward to seeing what Hardlight does next.
Anyone else playing Sonic Dash or are you waiting for the Android release? Did you like Hardlight's previous game Sonic Jump?
[Source: Sonic Stadium]