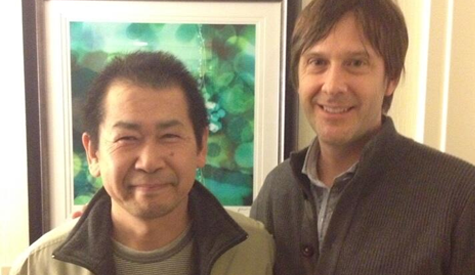 In a recent tweet from Meggan Scavio, general manager of the Game Developers Conference, she hints that Yu Suzuki talked "strategy" with Mark Cerny about the long-awaited sequel to Shenmue.
As everyone knows, fans have been holding off for a Shenmue III for over a decade, rumors and speculations popping up here and there. Recently, rumors went around that Yu Suzuki considered the possibility of funds through Kickstarter. Yesterday morning, March 29th, Meggan Scavio posted said tweet, complete with a picture of Cerny and Suzuki standing side-by-side. Check it out after the jump.
As you can see, they are clearly in the picture together, but all of this should be taken with a grain of salt. Could this actually be true, or some extremely cruel joke? Do you think Sony would give funding for Shenmue III? I sure hope so, Shenmue is my favorite game series next to Phantasy Star!
Mark Cerny & Yu Suzuki talking strategy for Shenmue III. For reals you guys. pic.twitter.com/ZC120hncTP

— Meggan Scavio (@megganpez) March 29, 2013