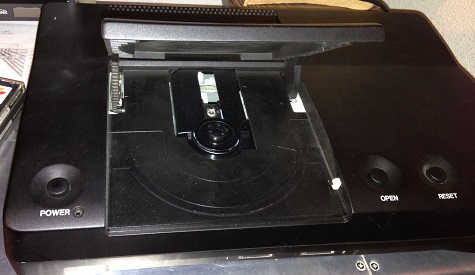 The Sega Pluto, Sega's unreleased prototype console, was a huge revelation when it surfaced yesterday after roughly 15 years in hiding. Those who read yesterday's story will remember former Sega employee Super Magnetic mentioning the extreme weight of the console.
Well, it turns out he might have exaggerated a bit. After weighing the console himself he found it to be approximately 2.8kg, almost a kilogram less than that of the original Xbox (and that thing was proper heavy).
Super Magnetic also took a photo of the inside of the disc tray, a full version of which can be found after the jump.
Stay with Sega Addicts, and be sure to follow us on Twitter @SegaAddicts and download our handy iOS App. We'll bring you all the Sega Pluto news as it comes.
[Source: Assembler Games]