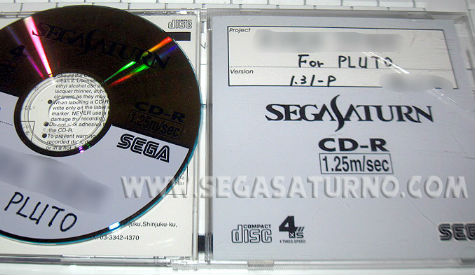 When the Sega Pluto was uncovered, it sent a shockwave of thirst through the gaming community to find out more, including the weight being investigated. One forum member may have stumbled onto another part of the puzzle in a terminal software disc.
The Sega Saturn disc reads "For PLUTO" on disc and cover and the member, Ryo Suzuki, explained that he never understood the terminal CD but now it's begun to make a "lot more sense."
There's undoubtedly going to be more forgotten discoveries to be made about Sega's mysterious Pluto and if you want to keep your ears tight to the subject subscribe to @SegaAddicts and download our iOS app to get the information as we drop it.
[Source: AssemblerGames]