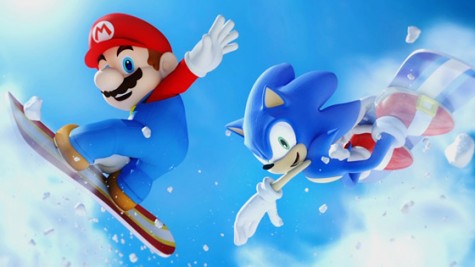 Despite last year's rumors about steep licensing costs, it seems the successful Mario & Sonic at the Olympic Games franchise is still alive and kicking, at least according to a member of the IGN forums.
User 100-Year-Old-Gamer, who claims to be a Nintendo insider, has been fielding pre-E3 questions, offering up some savory hints regarding the Blue Blur's future presence on the Wii U: "A few Sonic games are currently being made (all of which will be on Wii U)," he writes, "I can't say much about them, but the one made by Sega Sports R&D is a Nintendo exclusive!"
Sega Sports R&D have had their hands in the Mario and Sonic at the Olympics Games franchise from the beginning, so it wouldn't be particularly surprising if a new entry was in the works.
Perhaps even more interesting is 100-Year-Old-Gamer's claim that Sonic will also be returning to the next chapter in Nintendo's well-loved Super Smash Bros. series, and that other third party characters from Namco and Platinum are being considered. A lot of Super Smash Bros. fans assumed Sonic would be making a return, but the prospect of Bayonetta or Jack Cayman making an appearance is too exciting for words.
Of course rumors like these should always be taken with a boatload of salt, as we have learned from a wealth of dead-end Sonic rumors over the past six months or so. Still, if either rumor ends up true, it will be very good news indeed.