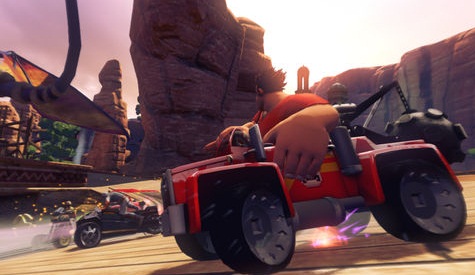 If the news of Wreck-It Ralph's inclusion as the second cross-over character in the upcoming Sonic & All-Stars Racing Transformed was a little too much to handle, we've got some in-game screen shots of the man himself in his road, water and air vehicles to slap in your faces and bring you back to your senses.
That's right Sega fans. This is really happening. Let's hope he doesn't wreck it.
Sonic & All-Stars Racing Transformed is scheduled for a release of Nov 16th in Europe and Nov 20th in North America for all major consoles bar the Wii U and PC, the release dates for which have yet to be announced. Hit the jump for all of the screen shots in full.
[Source: Destructoid]