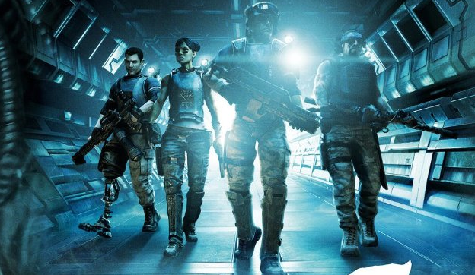 Sega would happily have us forgot about its lawsuit with Damion Perrine over Aliens: Colonial Marines, but that's not going to happen any time soon.
Legal advice group Lawyers.com run the situation past Eric Goldman, a law professor at Santa Clara University School of Law and the director of its High Tech Law Institute, who admits that video game related claims such as Perrine's are highly uncommon, although similar movie-related claims have failed in the past.
I'm not aware of a similar lawsuit in the video game context. The previews were explicitly labeled 'work in progress,' . . . many consumers didn't directly see the previews but putatively relied on the media coverage and word of mouth they generated (which involved inherently subjective interpretations of the previews), and . . . the reviews immediately trashed Sega for its release.
Goldman went on the explain that even if Perrine won, Sega's repayment to customers would not be "fully satisfactory", believing that Sega would issue coupons or credit notes that customers would be unwilling to to redeem.
Even if the coupon's dollar value is high, some consumers may be so angry that they never want to give another dime to Sega.
But what do you think? Where is this lawsuit going and what  details regarding the Aliens: Colonial Marines fiasco will be unearthed? Leave us a comment and let us know what you think.
[Source: Lawyers.com]