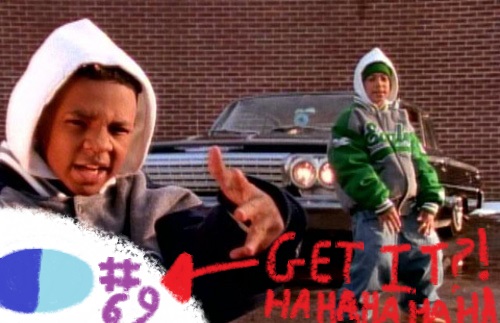 Finally! After a while of unnecessary stalling, The Sega Addicts Kids Table finally gives you their 69th episode featuring the rudest, most sexual… oh wait for some reason this episode is arbitrarily about rap music instead… Cool!
Yes you read that right, this episode really is all about gangsta rap. No I'm not joking. In this podcast Stevie, Josh, and special guest Scotty all join with this theme by defiling an entire genre of music. While not making mad rhymes they also discuss Yakuza's poor sales in Japan, The Wonderful 101, and Stevie's inability to even say the latter. So sit back, do something suitability against the establishment, and enjoy as we rock your ears once more. Or should we say 'rap' them? Whatever…
Or 'hit up' our iTunes and subscribe! Comment or I'll 'cap' something in 'yo ass'.
Also next time on The Sega Addicts Kids Table, we will be interviewing Stephen DiDuro of galaxy trail. We'll be chatting about the awesome Freedom Planet so play the demo, post your questions in the comments, and we'll ask him on the next recording!