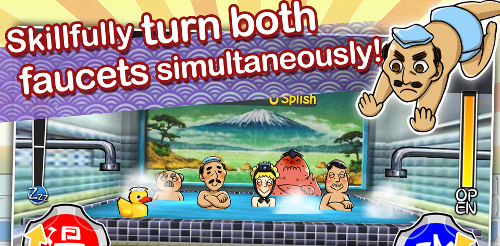 The Yuji Naka formed Prope team is at it again with another weird and wonderful creation! In this new (free) iOS/Android title you are tasked… no wait… you get to run a wacky Japanese bath house. The game features such exciting activities such as adjusting the water valves (!!!) and improving the bath house to be a more relaxing experience.
If that doesn't already sound amazing then listen to this:
Once you satisfy a costumer you can add them to your 'Nude Men Collection' where you can view pictures of them.
Brilliant. You can view screenshots and a rubber ducky icon for E-ANBAI (translated to Just Right in English) after the jump. Now if you'll excuse me I need to play this right now.
[Source: Sega Nerds]