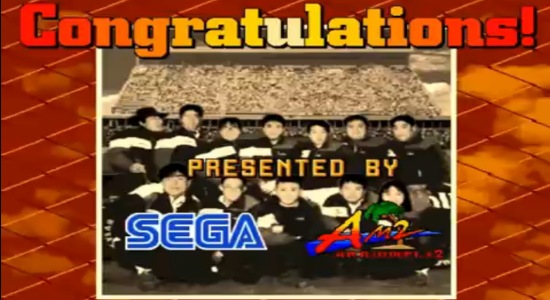 Today marks an important day in Sega corporate affairs.
The legendary development team responsible for such classics as Virtua Fighter, Shenmue and Outrun no longer exists under the AM2 name as of July 1, 2010. Whilst the studio continues to work together under the name Sega R & D Division 2, the dropping of the AM (Amusement Machine) title represents a further move away from the arcades for Sega, in order to focus more heavily on console development.
The shift away from arcade development has been happening slowly but surely at Sega over the past decade following the gradual decline of the worldwide arcade market, and this latest news follows the closure of half of its GameWorks arcades in the USA earlier this year and 51 of its Japanese arcade centers in 2009 .
It is unknown at this stage whether the change will impact the arcade appearance of Sega Racing Classic, the upcoming HD remake of Daytona USA. However due to the timescale of development and the announcement of technical specifications for the cabinet in October 2009, it appears unlikely that this shift in name and focus will affect the title.
Former head of AM2, Yu Suzuki, is often regarded as "Sega's Miyamoto" and was responsible for the majority of Sega's biggest franchises spanning 20 years.
Today, as a tribute to the development team, we have a review of Daytona USA from Sega Addicts community manager and racing games expert, Brett Hatfield. Our header image shows AM2 in their golden years from the credits of the same game.
AM2, we salute you!
[Source: Sega Sammy press release]