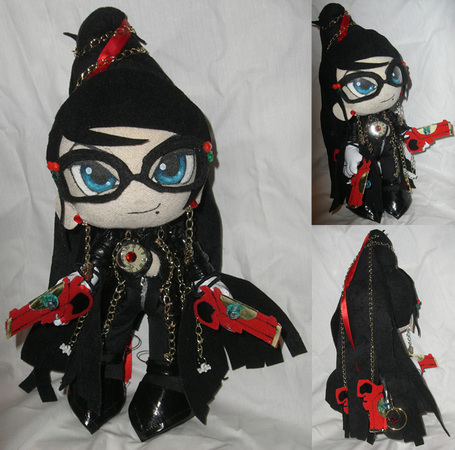 Remember Bayonetta figure I posted about last week? This plush isn't like that.
Deviant Artist Usako-Chan has created a Bayonetta plushie that shows us the cuddlier side of the scantily clad, demon fighting witch. It took Usako-Chan four days to build this doll and the guns are magnetic and interchangeable.
I want one of these. American video game merch always seems to be targeted at the hardcore toy collecting crowd with kick-ass looking action figures with no moving parts or the hot topic crowd with a wallet or wrist band. It'd be nice to see some wild things come over here like super sexualized characters released as plushies. We're almost there with these Sonic hats.
Check out Usako-Chan's DeviantArt for some other cool plushies like Billy Hatcher, Dib and Haunter.
[source: The Kartel]